Build chatbots and amazing conversational experiences for WhatsApp and Web!

A Chatbot platform for all your eCommerce and Lead Generation needs!
Lifetime Deal is expired but please contact me on Facebook if you need.
Why get botbaba?
The Most Powerful ⚡ WhatsApp Chatbot Platform Available!
One of the Most Reliable Chatbot Engine across the Industry.
Best UX of eCom Chatbots!
Regular Updates!
A Super Active Founder with an Amazing Team
Features
Visual Bot Builder– Best in the business. Building Chatbot flows is now as easy as drawing a flow chart.
100+ Languages Supported-Create your flows in your regional language.
25+ types of Input controls to collect response from users-Some awesome ways to collect data from users without making them type!
Conditional Logic-Split the flow of the conversation based on the user's input.
Webhooks-Send and Receive external data using webhooks.
Custom Forms-QnA based bot flows can be too slow for collecting many details. We have an option to display traditional forms to your users.
SMS Campaigns-Upload your data and launch SMS Campaigns using your own SMS API, track link clicks and do much more by adding a bot link to your SMS.
Scheduler-Auto launch your SMS Campaigns, API calls and Emails based on your preset schedule.
Native Payment Gateway Integration-10+ Payment Gateways to choose from. Stripe & Paypal among others.
eCommerce Features-Get your online store ready within the hour. Our bots can serve inventories as big as Walmart's!
Inventory Tracking-Never over-sell products now. Always sell within the stock limit.
Live Chat-Users can request live chat for support and assistance.
Variables-Store, push and recall the collected data in various variables.
Triggers & Actions-Trigger bot flows among other things from the events happening inside and outside the platform.
eCommerce Coupons-Incentivize bot sales to boost the usage of bot.
Different ways you can use botbaba's Chatbots
As a Website Widget
As a Landing Page
In-line Display
ECOM/RETAIL STORE ON A CHATBOT
botbaba brings to you an ordering experience which is unparalleled in the industry and gets the user hooked to ordering from your store.
It is much quicker and efficient than the traditional carousel based ordering systems often used in Chatbots.
FACEBOOK ADS + WHATSAPP BOTS
Scale your Facebook Ads campaigns using Official WhatsApp Chatbot at the Top of your funnel
Best Part – You get the WhatsApp name and number of the lead automatically as soon as they send a message to the bot.
SHOPIFY/WOOCOMMERCE + WHATSAPP CHATBOT
Upsell your Shopify store customers on auto mode by building a WhatsApp Chatbot for your store.
Simple drag and drop Chatbot builder!
Quickly connect your store to botbaba platform!
Smart triggers to Auto send WhatsApp Messages to buyers!
Automated Upselling!
Provide 24 x 7 Customer Support with bot + Live Chat!
Integrations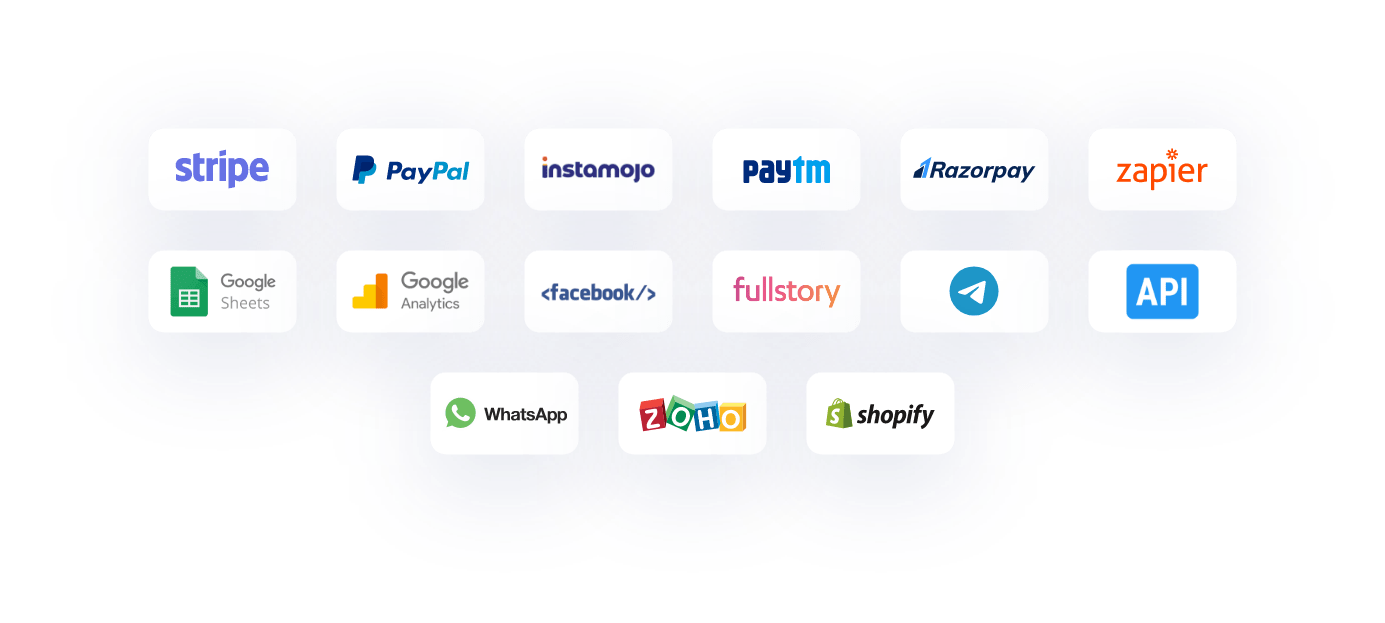 Pricing
Normally it costs $30 per bot per month but with the One-time deal you get a bot for $99 for lifetime. Hurry do not miss this opportunity.